Paimio Sanatorium, 1933 (Southwest Finland Tuberculosis Sanatorium)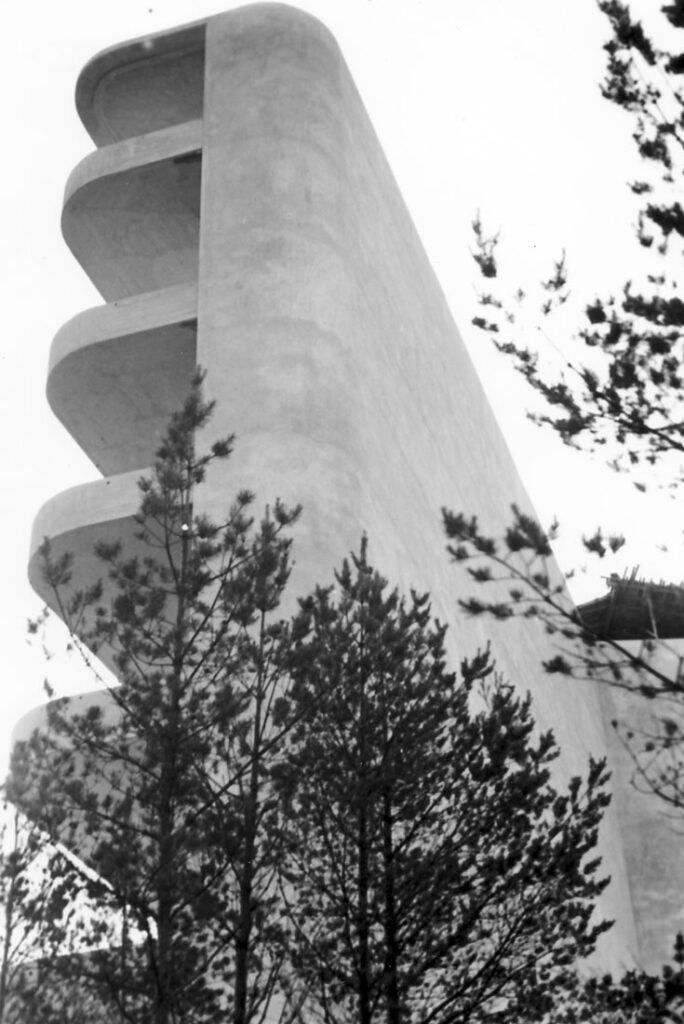 Photo 1.
Uniform, large plastered and glazed surfaces are characteristic of functionalist architecture. They are also an integral part of the look of this sanatorium. Due to the narrow building frame and large windows, the central staircase connecting the different wings of the sanatorium became virtually translucent.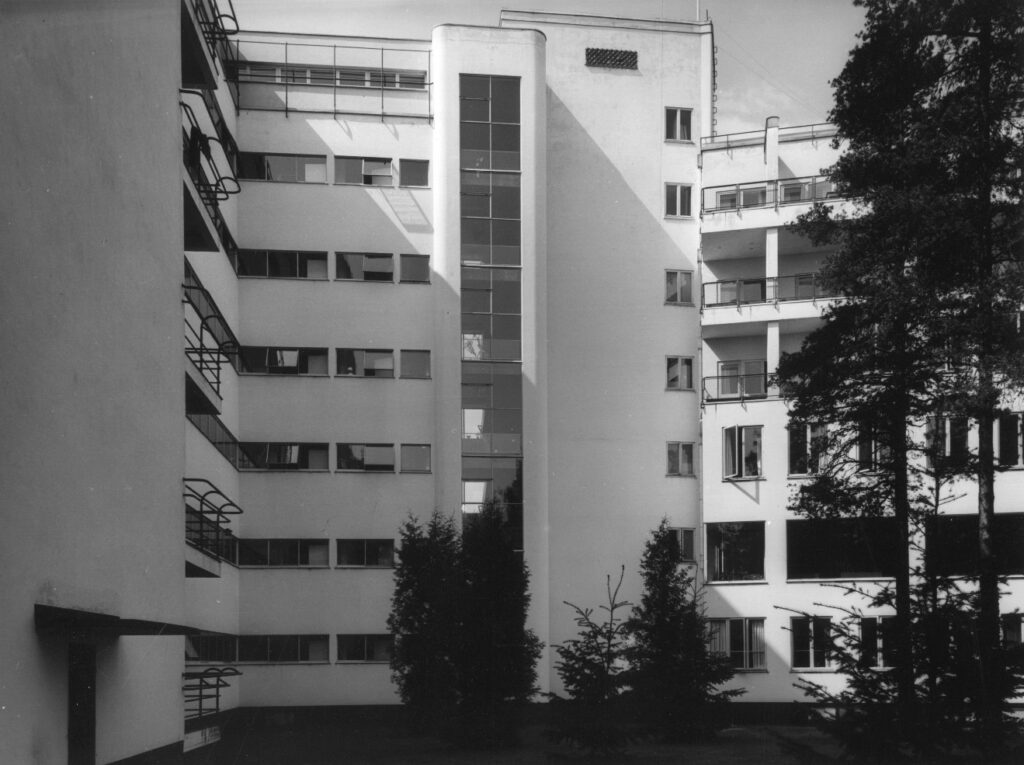 Photo 2.
The sanatorium was a self-contained community with, for instance, its own farm with fields, animals and greenhouses, as well as its own water supply.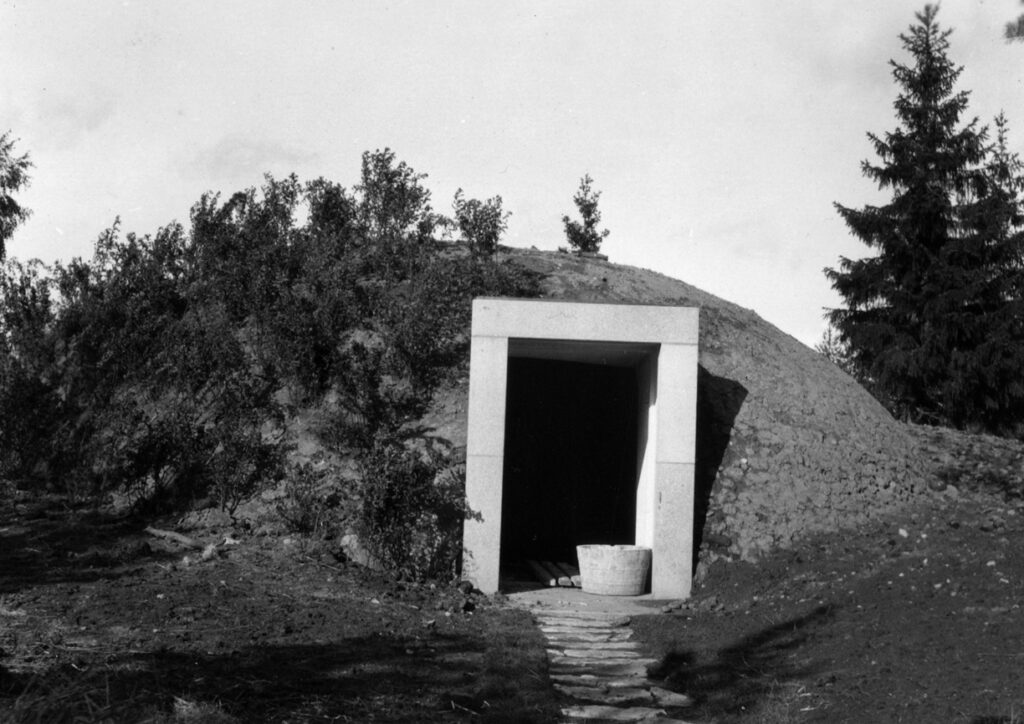 Photo 3.
Beneath the temporary metal sheet structure that can be glimpsed in the woods is a vaulted space with a circular floor plan called the Rose Cellar, where respects were paid to those who had passed away. The building, which on the outside looks like a mound, had an elongated skylight with rounded ends and an abstract mural by Eino Kauria, who had also been responsible for the colour scheme in the sanatorium. Rose bushes grew around the mound. The Rose Cellar is awaiting restoration and is not yet accessible.