Paimio Sanatorium, 1933 (Southwest Finland Tuberculosis Sanatorium)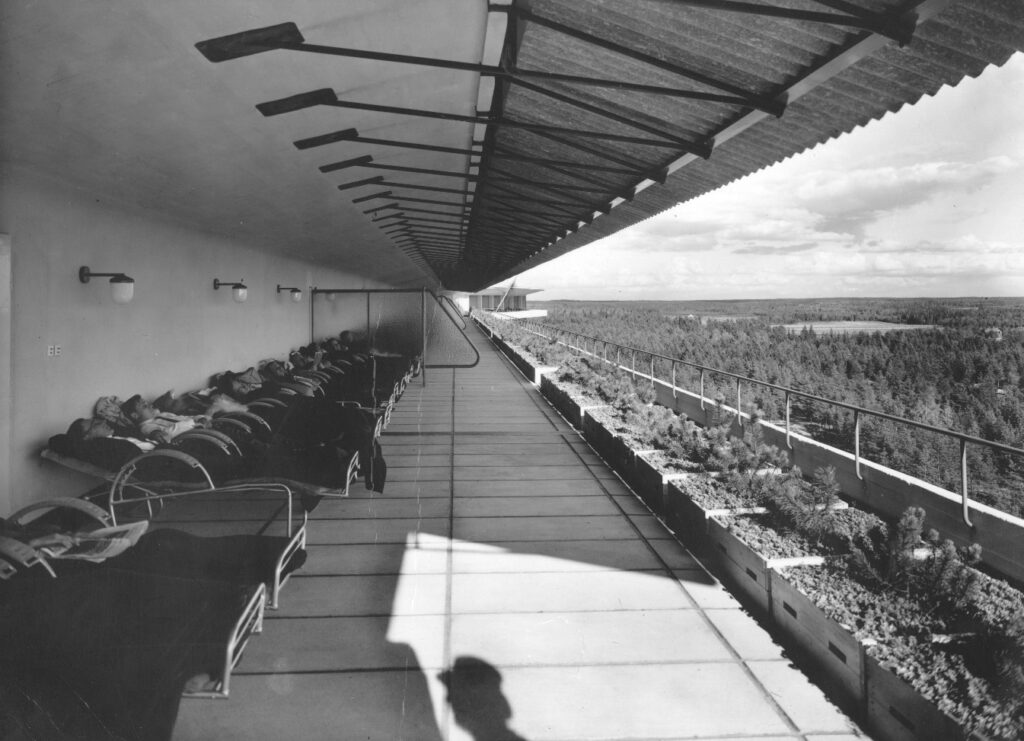 Photo 1. The sanatorium patients would lie down three times a day in the fresh air on the outdoor terraces or sun deck wing. Glazing was not added to the terraces until 1963, when this practice was abandoned and operations in the building were becoming more hospital-like.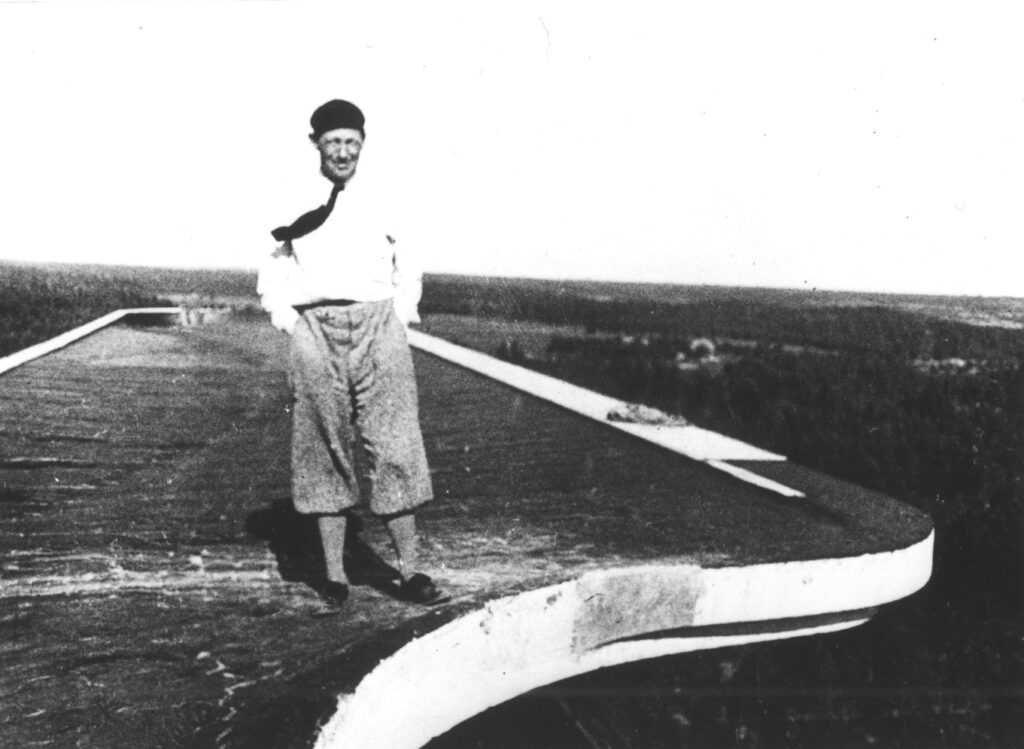 Photo 2. Alvar Aalto is standing on the edge of the free-form roof. This gave rise to a whole new kind of free-form functionalist architecture. Can you see the curve of the roof from here?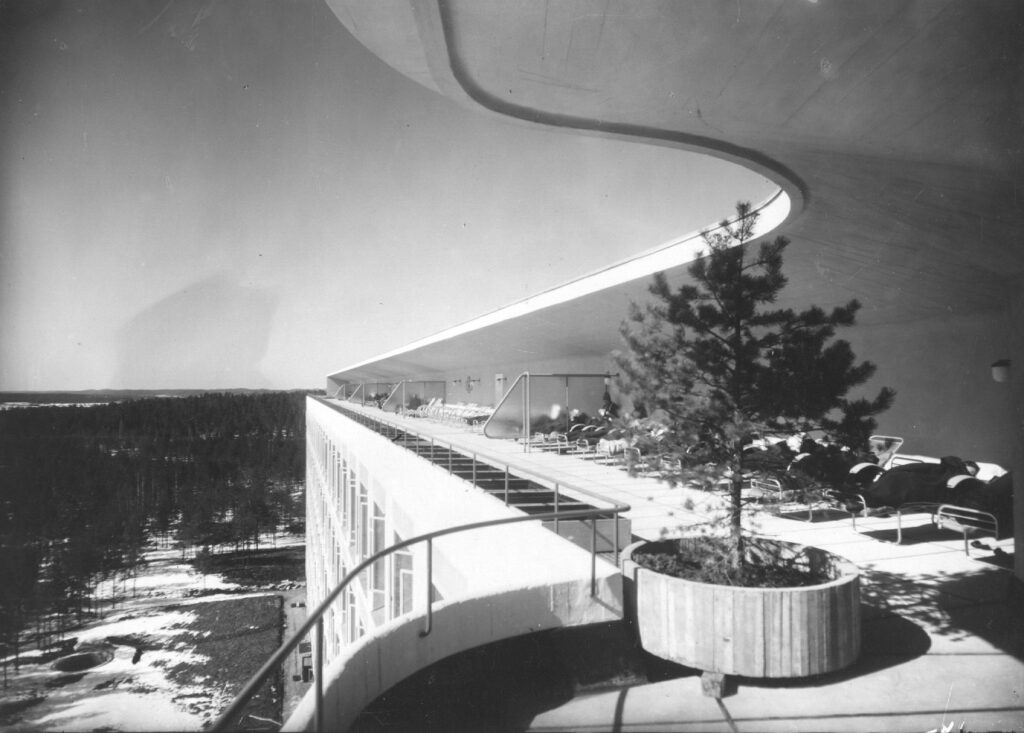 Photo 3.
The building looming in the pine forest was designed as the chief physician's house. Today it functions as a kindergarten.