Paimio Sanatorium, 1933 (Southwest Finland Tuberculosis Sanatorium)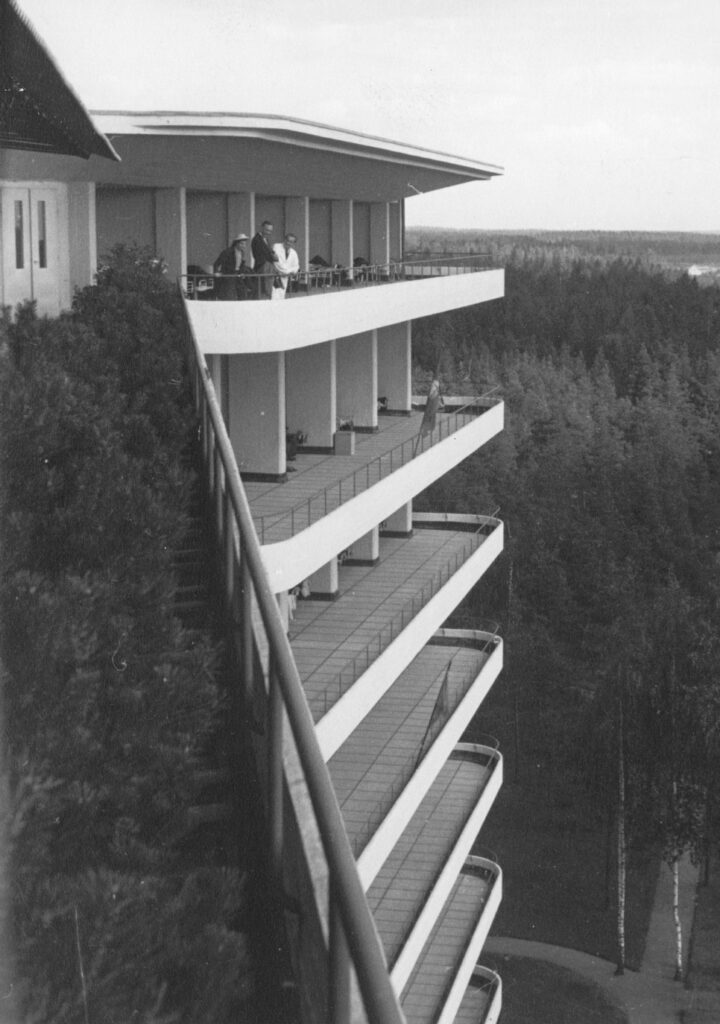 Photo 1.
A new type of concrete casting technology was used in the sanatorium. The structure of the sun deck or terrace wing is based on a single row of columns and massive solid wall. The seven-storey sun deck wing was an unprecedented feat of constructional engineering.
The solid seamless concrete wall was built without cranes, as slipform casting. A tremendous feat of skill also on the building site.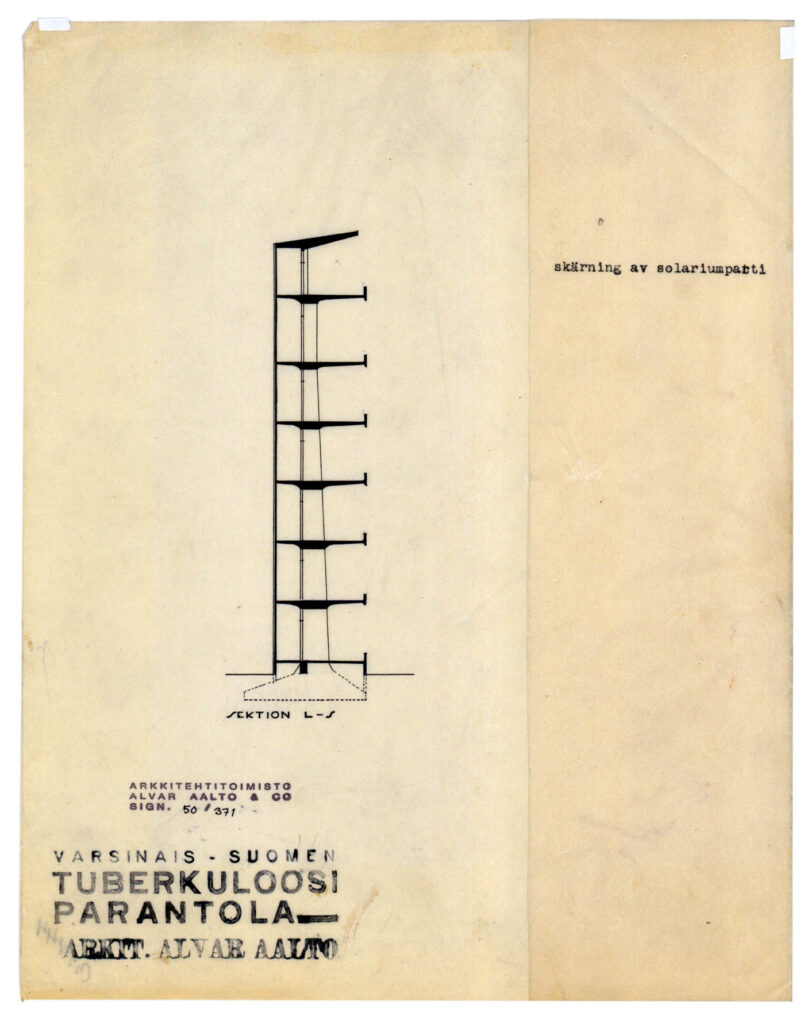 Photo 2.
The structure was made so narrow that, when viewed at a close angle from below, it resembles the tower of the later-built Helsinki Olympic Stadium (1938).